18 July
It has been one month since the close of this year's VivaTech Conference in Paris.
From the 13th to the 18th of June, a diverse delegation of 10 South African start-ups were invited by the French Embassy in South Africa to participate to an immersion week in the French tech and innovation ecosystem.
Among other opportunities, the delegation could benefit from a tailored made visit to Station F, the biggest start-up campus in Europe, as well as taking part in a pitching competition with the "Viva Africarena" event.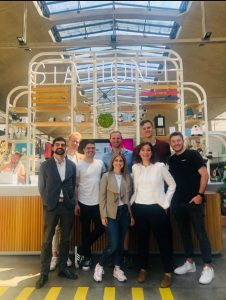 The selected start-ups were: Terraclim, Ubiquity AI, Paygenius, Smartfill store, Brayfoil Technologies, Strove, Liquidgold, Hubtiger, Syked, and Immobazyme,
In addition to these companies, the South African delegation was also composed of institutional representatives from the Cape Province Economic Development Agency, WESGRO, which had its own stand at the Summit.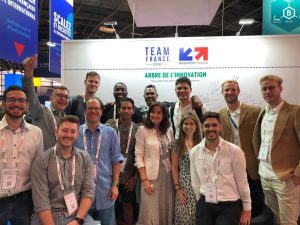 Paris is home to 15000 start-ups and 25 unicorns and France has the second largest number of fast-growing tech companies in Europe. The SA delegation was able to tap into this environment during their trip and were welcomed to an entrepreneurship hub and encouraged to share ambitious ideas outside and inside the Vivatech Summit.
"The conference showcased global innovations from every sector imaginable. From green solutions such as enzyme-powered battery cells, to breakthroughs in personal transport; and everything in between. Our team attended a variety of presentations and discussions from innovation veterans, and networked with many of the hundreds of startups showcasing their technologies…The connections made, as well as the ability to experience Paris and all its beauty, will surely be a major milestone" said Dominic, from Immobazyme.
While there, the delegation was also exposed to France's national strategy around the label « la French Tech » and immersed themselves in the process of presenting, pitching and attracting leads.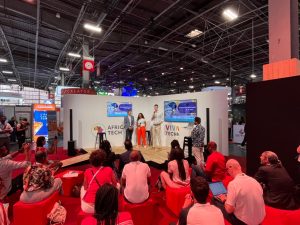 "It was super impactful for us and we ended up winning a SAP challenge ,finding potential distribution partners and learning more about others in our industry" said Joshua Fillmore from strove.
The VivaTech Summit itself is a melting pot of discovery and opportunity, with the latest in technology trends and some 3,000 VCs participating, looking to ignite business. This year, there was a dedicated Afritech Pavillion and they held the first Afritech Awards with the support of the International Finance Corporation. This is a pan-African initiative developed to recognize and support impactful start-ups in three key sectors – Climate Tech, Health Tech and FinTech.
Significantly, Technology start-ups can provide much-needed solutions to pressing global challenges, promote inclusion and foster sustainable development. However, despite growing investor interest, the continent's start-ups often struggle to find the capital they need to scale their innovations. The AfricaTech Awards were created to provide new market opportunities for emerging start-ups with high impact potential in Africa. On this matter, congrats to Click2sure, a South African Fintech , who won the award in the Fin Tech category.
"Bringing together French and South African high-tech innovative companies together is one of the main strategic axes by the French Embassy in SA. This event will be a recurring powerful action towards the SA tech scene." added Mathilde Vivot, Innovation Attaché at the French Embassy of South Africa.