11 Nov
A partnership with major incubators and Technology Transfer Offices of the SA universities.
The objective of the innovation action is on the one hand to consolidate innovation partnerships with key partner structures, and on the other hand to bring together the French and South African innovation ecosystems in order to enhance French expertise in this area.
The actions will be carried out in support of a multi-partner and cross-cutting reflex on priority subjects with high added value: women's entrepreneurship, blue economy in particular.
Q: Do you have any additional events we can add? 
A: (i) AgTechInnovation Challenge – 25 November 2021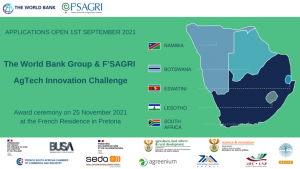 https://za.ambafrance.org/Calling-on-all-SMEs-startups-and-researchers-working-within-the-Agriculture
(ii) Launch of Blue Ocean Strategy Corners in the key South African incubators – LIVE on YouTube

https://mailchi.mp/blue-awards/bocorners_launch-nov-12-2021?fbclid=IwAR3wQawRrP2f9y6RD1a9S0mbxvvbCBXB-OMMi4PH-ej4jRBC1X8EpCs8CPg
Q: Do you  have an idea of partners who we you want to feature on the website. Can you share their profiles and logos.
A: (i) GIBS – activities on women entrepreneuship, (ii) TUksnovation, (iii) Ocean Hub Africa
(i)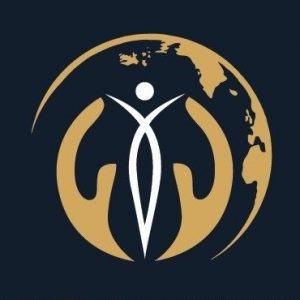 (ii)

(iii)

Q: We also need something to highlight under CHECK IT OUT sections. What would you like to highlight? 
A: GIBS women in agribusiness program: skills development
Development programme for Women Entrepreneurs in Agriculture
Corteva Agriscience is partnering with the Gordon Institute of Business Science (GIBS) Entrepreneurship Development Academy (EDA) to launch and implement an immersive tailor-made 12-month programme to assist 30 women farmers to develop their entrepreneurial, business and leadership skills to be able to operate and sustain profitable farms.
Corteva Agriscience is committed to engaging with and supporting women in agriculture across the globe – from the largest farms in the most advanced economies to the smallest subsistence farms in the developing world.  As part of its 2030 sustainability goals, Corteva has committed to empowering women.
The programme is informed by insights from a study conducted by Corteva in 2018 that investigated the experiences of women in agriculture and looked at what the company can do to ensure that women in agriculture are successful. As a result, Corteva is collaborating with key institutions to deliver solutions that will enable women in agriculture to thrive in Brazil, Europe, Asia Pacific and now South Africa.
Almost half the world's farmers are women. Women account for one out of every ten farmers actively running farms in South Africa. Unfortunately, it is widely acknowledged that women in the agricultural sector are not equal to their male peers in terms of economic return and employment. Therefore, empowering and investing in women, specifically in rural areas, will significantly increase productivity while ultimately contributing to economic growth and job creation. Helping them is key to feeding a growing population.
The 12-month blended programme was launched through a virtual roundtable event on 28 October 2020.  The roundtable, which was attended by more than 100 participants from various countries including Brazil, Sweden, the United States, Botswana, Lesotho and South Africa,  highlighted key issues, challenges and opportunities for women farmers.
"Women play a critical role and Corteva Agriscience will collaborate with other stakeholders to enable inclusive agriculture and food systems. We support the needs of farmers – large and small – and this is key to our purpose. Through this programme, we will make an impact on the lives and businesses of these women in the agriculture sector, as well as their families and their communities," said Betty Kiplagat, Head of Government Affairs and Sustainability for Corteva Agriscience Africa Middle East.
Miranda Hosking, Director of the GIBS EDA added, "The EDA recognises the important role of agriculture in sustainable development. We are delighted to partner with Corteva Agriscience to strengthen the capacity of women in agriculture so that they are better equipped to contribute to this key sector, and ultimately to create jobs and grow the economy."
The programme will focus on self and leadership development, entrepreneurial competencies and managerial skills. The initiative will also support participants to network with other farmers and role players through infusing practical engagements with industry specialists and stakeholders. Applications open via social media on 29th October 2020 and close on 08th January 2021. The programme will commence in January 2021. Details will be communicated to selected participants.
For media enquiries, and to apply for the programme, contact Matshepo Koape at koapem@gibs.co.za
Article published 03 November 2020