8 Dec
Philip Botha
Philip completed his legal studies in South Africa at the Universities of Stellenbosch and the Witwatersrand. After finishing his articles of clerkship to be admitted as an attorney, he studied in Paris in International Public Law (Université Paris 2 Pantheon-Assas). Prior to establishing his own firm in 2005, Philip J Botha Attorneys, he was a long-time director of Fluxmans Inc. His professional involvement in the organized legal profession and associations is vast, including Councillor of the Law Society of the Northern Provinces, Vice-Chairman and later Chairman of the Johannesburg Attorneys Association, director on the Board of Directors of the French South African Chamber of Commerce and Industries and later Vice-president of the FSACCI. Apart from general commercial law his firm focuses on the mining industry with a wide variety of work in Africa, and in particular Francophone Africa since 1989.
Michelle Constant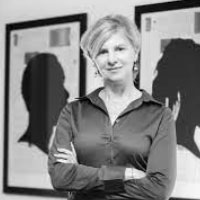 Michelle stepped down as CEO from Business and Arts South Africa (NPC) after 10 years, in 2019. She is currently facilitating and consulting diverse NPC Foundations, Trusts, and corporates on strategy, social impact, corporate social development, fundraising, partnership, transformation and diversity – using cultural and creative intelligence and shared value tools.
She writes regular opinion pieces for different national newspapers and magazines, and hosts the weekend breakfast shows on national radio station SAFM 104-107. She is renowned as a facilitator and speaker at diverse conferences, and events both nationally and internationally. She is currently studying for her MPhil in Strategy at GIBS, UP. In 2016 Michelle was awarded the Order of the Chevalier des Arts et des Lettres from the Government of France for her work in culture and the arts. She is serving her second term as a non- executive director on the Board of SA Tourism nationally. She serves on the Board of the National Arts Festival as a non-Executive member, and was recently invited to the Board of Trustees for the UP Javett Arts Centre.
Ashraf Johaardien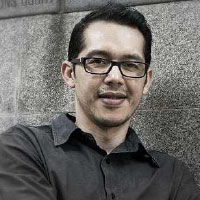 Ashraf holds degrees from the University of Cape Town (BA HON), the University of Johannesburg (PgD) and the University of the Witwatersrand (MA). He has published widely (Oxford University Press, Waverly Books Glasgow, Umuzi Random House, Junkets Publisher) and his plays have been produced at mainstream theatres and festivals in South Africa, the USA, Ireland, the UK and the Netherlands. Professionally, he has been associated with several South African arts and culture organisations in various roles over the last two decades including Publicist of the SA National Gallery, Communications Manager of Iziko Museums of Cape Town, Development Manager of the Baxter Theatre Centre, Media Liaison for the Film and Publications Board, General Manager of the Arts & Culture Trust and the Wits Theatres, Head of Arts and Culture at the University of Johannesburg, and Executive Producer of the National Arts Festival and the Cape Town Fringe Festival. He is currently the CEO of Business and Arts South Africa (BASA).
Pulane Tshabalala Kingston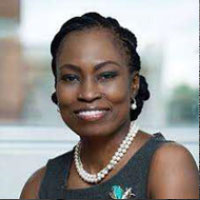 Pulane's professional career spans both the legal and financial services sector. She is a partner at Webber Wentzel attorneys where she specialises as an Oil & Gas regulatory expert. Prior to this, she worked at Absa Capital where she was managing principal with responsibility for Absa Capital's Human Resources, Transformation, Diversity, Marketing & Corporate Communication, and Corporate Social Investment Departments. From an entrepreneurial perspective, Pulane co-founded Sphere Holdings (Proprietary) Limited, an investment holding company which has interests primarily in the financial and industrial services sectors of the economy.
She is an active patron of the arts and serves on the Advisory Board of the Zeitz Museum of Contemporary African Art in Cape Town. She is a member of the Africa Acquisitions Committee of the Tate Modern Museum in the United Kingdom as well as being a Global Patron of Art Basel. She is a board member of LALELA, a charitable organisation that provides arts education to at-risk youth to spark creative thinking and awaken the entrepreneurial spirit. She is a Fellow of the African Leadership Institute.
Karabo Kgoleng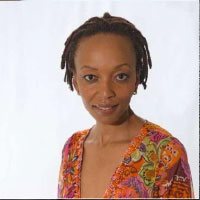 Karabo is an arts journalist and public speaker with a career spanning almost a decade in broadcasting, print and publishing at 702, SAfm, Channel Africa, Channel Islam International, City Press, The Weekender, The Times, and Business Day to name a few. She has worked in the production of visual and literary arts and counts among her achievements and accolades the South African Literary Award for Journalism, the Mail & Guardian Book of South African Women for promoting the arts in the media and the Mail & Guardian 200 Young South Africans.
She has featured in internationally renowned publications as well as radio and television broadcasts (O Mag, The Guardian, Nobel Laureate Wole Soyinka's programme on BBC Radio 4, AP news as a commentator on literature and the arts in South Africa. She is former vice-president of the Committee at the Alliance Française Johannesburg, a board member of the Trevor Huddleston Memorial Centre and a founding board director of Sophiatown Motswako Enterprise.
Olivier Laouchez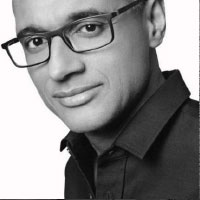 Olivier is co-founder, Chairman and CEO of Trace. He is of French Caribbean descent (Martinique) and has more than 30-year experience in the media, entertainment and digital industries. In 2003, Olivier got funding from Goldman Sachs to launch Trace, a global media group whose mission is to entertain and empower young people through afro-urban culture.
17 years later, Trace is active in 162 countries and engages with 350 million fans, mainly in Sub-Saharan Africa. Based in South Africa with his wife and children, Olivier is a serial entrepreneur and a social activist that builds solutions to guarantee equality of rights and opportunities for all.
Makgati Molebatsi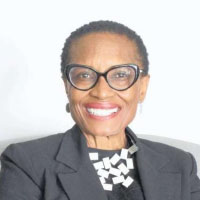 Makgati Molebatsi is the founder and Director of Mak'Dct Art Advisory & Agency, which provides guidance to private individuals and companies as well as early career artists in navigating the contemporary art world. From 2008 – 2019, she served on the board of The Bag Factory Artist Studios and continues her involvement in the organisation's selection committee for visiting residency artists as well as its awards initiatives. She has participated in the BASA mentorship program as well as the selection committee for the South African Art Bank. She was a juror in the selection of artists participating in 'Emergence: Contemporary Artists to Watch' 2014, an exhibition of emerging artists from across the globe presented at Galerie Myrtis based in Baltimore, Maryland, US. She was part of the jury in the selection of galleries participating in The Turbine Artfair 2017, 2018, 2019 editions and curated The Turbine Artfair Talks Program for 2017. She participated in the jury selection for 2019 Sasol Signatures Art Award, Gauteng Region. In 2018 she organised 'Iconic, Historic, Moments', an exhibition by photographer Oscar Gutierrez, in celebration of the centenary of late former President Nelson Mandela and in 2019 co-founded LATITUDES Art Fair.
She graduated BA Social Sciences from the then University of the North and holds a Certificate in Art & Business from Sotheby's Institute of Art, London Campus. She has extensive marketing and communications experience.
Theresho Selesho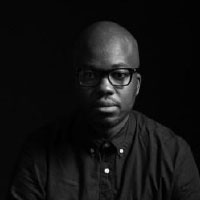 Theresho is part of a dynamic service design agency, Boondoggle, where he currently is the Business Development Director. He has held many senior positions in the live music industry and in sponsorship management, most recently as the Experiential Marketing Director of an award winning team at Geometry Global, part of Ogilvy & Mather SA. His entrepreneurial spirit saw him become a managing partner for the Hello Ambassador Creative Festival as well as ventures such as the GoodLuck Bar at the 1 Fox Precinct and the African Beer Emporium in the Pretoria CBD, and a director at Sho-Sho Communications. He studied at the University of Pretoria where he obtained a B.Admin degree in International Relations.
Carolyn Steyn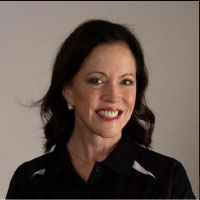 A philanthropist, actress, radio personality and patron of the arts, Carolyn holds an Honours degree in Speech and Drama from the University of the Witwatersrand, a Teacher's Licentiate in Speech and Drama from Unisa and has also studied acting at the prestigious Beverly Hills Playhouse in Los Angeles. In 2019, Carolyn was inducted into the Golden Key International Honour Society at Wits University and she was a finalist in the South African Chamber of Commerce Business and Community Awards in the UK.
She is the founder of "67 Blankets for Nelson Mandela Day", an initiative which has become a global movement mobilising thousands of active members both in South Africa and around the world to crochet and knit blankets. They have also gone into correctional facilities to help rehabilitate offenders by teaching them to make blankets and the organisation has now distributed more than 67,000 handmade blankets to communities in need, setting several new world records in the process. Carolyn currently hosts the weekday radio show "Classic Lunch", as well as the "Weekend Wind Down" on Classic 1027. She serves on the board of the Johannesburg Philharmonic Orchestra.
Ramadan Suleman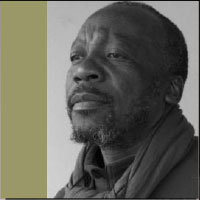 Ramadan, director, writer and producer, studied at the School for Research in African Theatre. He was one of the founding members of the Dhlomo Theatre, a first black theatre in Johannesburg. After studying in Paris, followed by the London International Film School, he worked as assistant director with two of Africa's legendary filmmakers – Med Hondo on Lumière Noire, and Souleymane Cisse on Yeelen.
His short film The Devils Children (89) won a certificate of merit at the Chicago film festival. In 1997, he directed his first feature Fools, which won the Leopard d'Argent at the Lorcarno International Film Festival and the European prize at FESPACO in Ouagadougou. His second feature Zulu Love Letter (2004) won several awards internationally. In 2009 Suleman released Zwelidumile, a feature length documentary at the Durban International Film Festival and also launched Zulu Love Letter, the screenplay, published by Wits Press, which he co-authored. His latest project as producer is Noire Ici, Blanche La-Bas, a documentary by Claude Haffner, and Beyond the Picket Line, a first feature by Lentswe Serote. Between 2014 to 2017, Suleman has produced 32 short films by first time directors. In 2019, he directed and produced By All Means Necessary, a documentary co-production with the Algerian Ministry of Culture. He was awarded the Chevalier des Arts et des Lettres by France in 2013.
Nicholas John Tee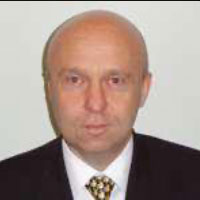 Nicholas studied Classics and Law at the University of the Witwatersrand, Johannesburg. An ardent supporter of the National Union of South African Students he joined the Johannesburg Democratic Action Committee (one of the affiliates of the United Democratic Front) in March 1985 and, in 1989, the National Association of Democratic Lawyers. Tee began learning French at the Alliance Française of Johannesburg in 1990 and has served as its president. In 2005 he received the Chevalier de l'Ordre des Palmes Académiques and in 2013 the Médaille de la Fondation Alliance Française. He is an advocate at the Johannesburg Bar, focusing on the protection of personal information, consumer protection, company law and land claims. Currently Nicholas is learning to speak Zulu.
Mandie van der Spuy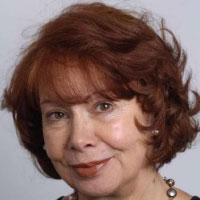 Mandie's career in the arts spans a period of 40 years. Prior to joining the Standard Bank Group as Head of its Arts and Culture Portfolio, a position she held for 20 years, she worked in theatre management and marketing at several of South Africa's cultural institutions, starting her career at the Market Theatre in 1979 followed by the Natal Playhouse and the State Theatre, Pretoria. Following her studies in South Africa she had the privilege of pursuing a master's degree in theatre literature in Paris.
In 2007 the French government bestowed the Chevalier of the National Order of Merit on her for her contribution to the cultural exchange between France and South Africa, in particular the three major exhibitions of Chagall (2000), Miro (2002) and Picasso (2006) hosted at the Standard Bank Gallery and the Iziko National Gallery, Cape Town. In 2019 she received France's highest honour, the Legion d'Honneur in recognition of her continued efforts in advancing French culture in South Africa. Locally her contribution to the arts was recognised in 2014 with an ACT Lifetime Achievement award for Arts Advocacy. She works as an arts consultant and serves on the boards and committees of several arts organisations and institutions including the National Arts Council of SA; Business and Arts South Africa; Artinsure; FynArts Festival Hermanus, and PAST.
Lesley Donna Williams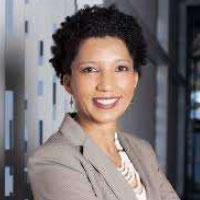 Lesley has spent 17 years actively engaged in setting up and running collaborative workspaces and associated programmes. In 2010, she established "Impact Hub Johannesburg" as the first Impact Hub in Africa and now one of over 100 Impact Hubs in major cities around the world. Impact Hub is a community of spaces, people and programming with an impact mission. She has served on the global Impact Hub Association Board. In 2011 she was named by the Mail & Guardian as one of its "Top 200 Young South Africans". Professor Barry Dwolatzky, head of Wits University's Joburg Centre for Software Engineering (JCSE) and founder of the Tshimologong Precinct says, "I'm really excited to welcome Lesley as our CEO. She brings a wealth of experience and boundless energy and enthusiasm to this important strategic initiative. Going forward my own role will be to support Lesley and her team in various ways with a particular focus on growing strategic relationships both locally and internationally."