20 Sep
The French Institute of South Africa (IFAS) will be hosting the first regional forum in the 'Our Future: Africa-Europe Dialogues' series.
Titled 'Paths to Democracy', the forum is a free, accessible to all, and collaborative public programme created with local partners that will focus on the revitalisation of democracy through innovation and creativity.
Please join us from 7 to 8 October 2022 for a variety of discussions, projects and more spread across Johannesburg and Soweto.  

Programme Highlights Include: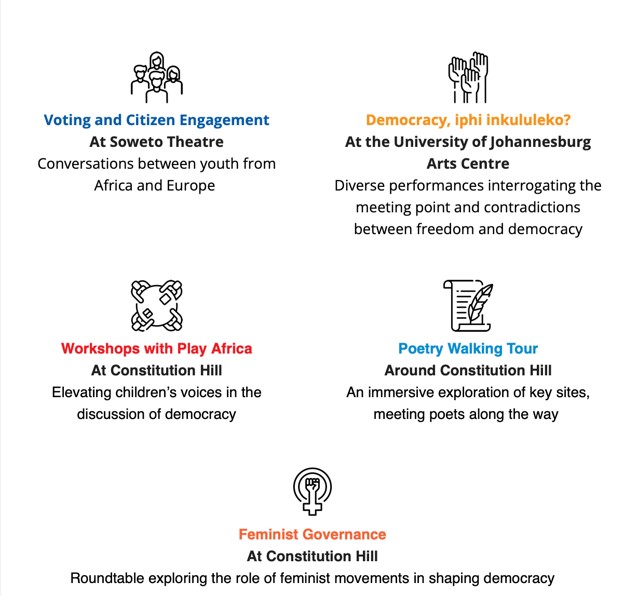 More details will follow soon.
We look forward to hosting you!