29 Nov
The recruitment campaign for the English Language Teaching Assistants in France for the 2023-2024 school year is now open and will close on 10 April 2023.
---
The English Language Teaching Assistants in France program is designed to give students the opportunity to discover a new country and working environment by assisting an English teacher in a French school.
The assistantship program is a once-in-a-lifetime opportunity to immerse yourself in French life and culture, improve your language skills and confidence in public speaking, while also gaining seven months of international professional experience.
Every year, a significant number of English assistantships in Metropolitan France and Overseas Collectivities are available for South African students. For the academic year 2022-2023, for example, 35 South African assistants have been welcomed in French schools.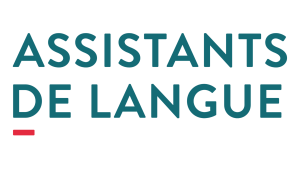 Eligibility criteria
To be eligible to apply, you must meet all the following criteria. Candidates must:
Be South African citizens. Permanent residents are not eligible.
Be between the ages of 20 and 35 at the time of application.
Have completed secondary and tertiary education in South Africa.
Be enrolled in university on the date of application and have completed at least two years of higher education.
Obtain a written certificate from your university authorizing you to go to France from September 24, 2023.
Have a minimum level of B1 in French according to the Common European Framework of Reference for Languages.
Be native English speakers.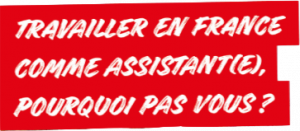 Roles of the assistant
The assistant's role is to provide linguistic and cultural assistance to teachers of their host institution.
He/she participates in language training for students in and out of class. He/she leads study on themes of civilization and, in general, aims to interest students and teachers in the languages and cultures of South Africa. Assistants will be expected to work alongside a teacher with their whole class and lead various oral expression exercises on their own with small groups of students. They can also conduct a variety of activities outside of school hours, accompanying the teachers.
Finally, the assistant can help the teachers on many extra occasions: visits, exchanges, exhibitions, drama groups, publication of a newspaper, school correspondence, club activities, creation of didactic material…
His/her valuable collaboration and initiatives will be appreciated and encouraged. Your energy and creativity are the keys to success!

Terms of employment
Contract: A seven-month contract from October 1, 2023 to April 30, 2024.
Assistants teach 12 hours per week in one or two schools. Positions are available in primary and secondary schools.
Assistants benefit from the same vacations as French students and teachers.
Remuneration: The current gross monthly salary for an assistant working in Metropolitan France is 1010€.
Social security coverage: Assistants are covered by French social security for the duration of their contract.
Your visa: The Consulate General of France in South Africa may issue a free visa for selected candidates. All appointments at the nearest Capago agency must be made between July 1st and 15th. The visa will grant you permission to travel to France.
Your accommodation: The assistant is responsible for his or her accommodation costs. It is therefore essential to find out about real estate prices in France (rents) and the disparities that exist between the different academies.
Your flight ticket to France : Candidates must buy their flight tickets. However, successful applicants who applied for the first time to this programme may benefit from a flight ticket (South Africa – Metropolitan France or Reunion Island – South Africa). Flights to Guadeloupe, Guyana, Martinique and New Caledonia will not be financed by the French Embassy. The French Embassy may finance a limited number of flights based on merit following results obtained at the DELF and DALF exam session of April 2023. Candidates must contact their local exam center and register timeously (preferably before 10 march 2023).
Submit your application
Your application must be completed online :
https://assistants.france-education-international.fr
1. Create your account
2. Complete your application form
3. Talk to a teacher
4. The French Embassy in South Africa, Lesotho and Malawi assesses with FEI your application
You will be informed of your selection in May-June 2023.

Please note that the following documents are compulsory to take part in this programme. You will be required to presents these documents upon request :
A copy of your Police Clearance Certificate or a copy of the proof of application to the South African Police Service (How to request a South African Police Clearance Certificate (PCC)). The police clearance certificate must be less than three months old at the time of application.
A copy of your unabridged birth certificate with the names of your parents (one or both) or a copy of the proof of application to Home Affairs. (How to request an unabridged birth certificate)
A letter proving that you have a minimum of 1000€ (around 18 000 ZAR depending on the Exchange rate) in your South African account. Note: 80% of your first salary will be paid at the end of October followed by the remaining 20% which will be added to your November salary. You must therefore prove that you will be able to support yourself as soon as you arrive in France.
Please refer to the FAQ page, read the English Assistant's Guide or consult France Education International's website:
https://www.france-education-international.fr/venir-en-france/devenir-assistant-de-langue-en-france?langue=fr 
ADELE_tutoriel_pour_les_candidats