1 July
During an official visit to South Africa by the French Minister for Europe and Foreign Affairs, Ms Catherine Colonna inaugurated the French Institute of South Africa's (IFAS) revamped campus in Braamfontein, Johannesburg, and launched a new Creative and Cultural Industries investment tool, IQOQO, on 20 June 2023.
IQOQO has been developed with funding from the French Ministry of Europe and Foreign Affairs, through the Solidarity Fund for Innovative Projects (FSPI), in collaboration with South African partners and overseen by IFAS.
"South Africa is an important partner to the French, and we have a long history of supporting and investing in the country's Creative and Cultural Industries. We hope, through IQOQO, there will be an increase in the number of projects between the French and South Africans, and that the Creative and Cultural Industries grow as a result," says French Ambassador to South Africa, David MARTINON.
IQOQO is an interface that has a goal to support both the South African creative sectors, as well as international institutions, partners, and funders. IQOQO is underpinned by research and a mapping study, serving as a guide to nine sectors of South Africa's creative and cultural industries, namely animation, architecture, design, gaming, fashion, film, museums, visual arts and XR (extended reality). These sectors have been identified as areas of potential investment, and the content on IQOQO highlights areas of opportunity.
The platform also offers a profile section for South African professionals to load details about their practice or business, as well as contact information, which can then be used by anyone around the world to initiate contact and potentially collaborate.
To combat gender imbalances within the Creative and Cultural Industries, and to provide a platform for young creatives, IQOQO spotlights profiles and projects that feature women and youth (under the age of 40).
As additional support to these sectors in South Africa, IQOQO also has an events section to amplify creative or cultural events, upcoming IQOQO events, and a resources section that features research, reports, guides, and opportunities in these sectors.
IQOQO also includes video conferencing tools that are activated during essential events to create "speed dating" opportunities, promote collaboration, and give South African practitioners the chance to talk about their work in a one-on-one environment.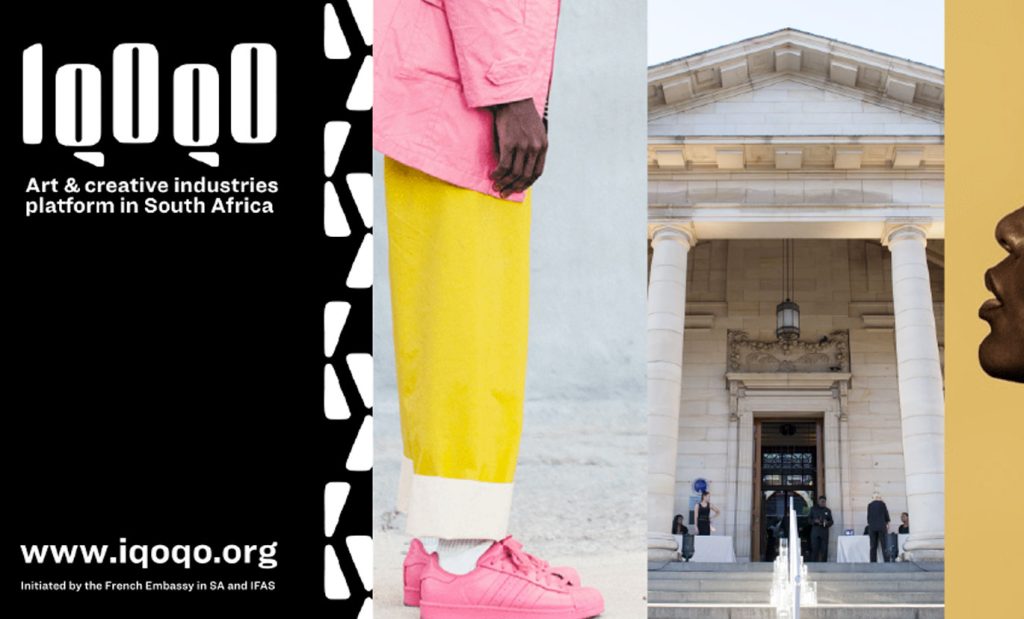 South African partners to IQOQO include Breinstorm Brand Architects as a technical partner, and steering committee members from the Department of Sport, Arts and Culture (DSAC), the Department of Trade and Industry and Competition (DTIC), the South African Cultural Observatory (SACO), Gauteng Provincial Government, Wesgro (Cape Town and Western Cape Tourism, Trade and Investment), the Eastern Cape Development Corporation (ECDC), City of Joburg, City of Cape Town, Ethekwini Municipality, the South African Museums Association (SAMA), EU National Institutes for Culture (EUNIC), Business France, Agence Française de Développement (AFD), and the Friends of IFAS.
Businesses looking to become part of the IQOQO network can watch the IQOQO training video and register at https://iqoqo.org/join/.
To learn more about IQOQO, visit https://iqoqo.org. Find IQOQO on socials: follow iqoqo_za on Instagram and LinkedIn, or https://www.facebook.com/iqoqoza on Facebook.