The Embassy of France in South Africa is inviting bids for the external evaluation of the project "Supporting feminist organisations for gender-based violence prevention and economic empowerment of rural women in South Africa and Lesotho".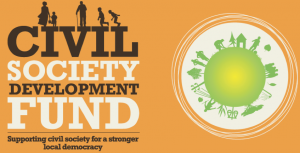 The project started in 2021 and will be fully completed in December 2022. The evaluation foreseen in the project plan will cover all activities undertaken until September / October 2022, and will serve to assess the project design, its implementation and achievements. The Evaluator will be expected to formulate recommendations to guide future interventions to support South African civil society initiatives on issues pertaining to human rights, democratic governance and development.
The evaluation will take place in September-October 2022, and must be completed by 30 October 2022.
Download the Terms of Reference (ToR) spelling out the requirements for the external evaluation.
Interested candidates must submit the following documents/ information to demonstrate their qualifications:
Technical proposal (max. 20 pages)
(i) Explain their understanding of the work and deliverables,
(ii) Provide a brief methodology on how they will approach and conduct the work, including a tentative schedule;
(iii) Explain why they are the most suitable to perform the evaluation work.
Financial proposal, based on the template in Annexure of the ToR.
CV of all consultant(s) highlighting past experiences in similar projects/assignments.
At least 2 references.
Interested candidates are requested to submit an electronic copy of their bid with the subject REF: "CSDF Evaluation – [name of Bidder]".
Further information about the project may be obtained from the SCAC. Requests should be addressed by email to noelle.garcin@diplomatie.gouv.fr by 27 June 2022, COB.
Applications must be submitted to noelle.garcin@diplomatie.gouv.fr by 04 July 2022, COB.
Only shortlisted / successful bidders will be contacted.